Directors
Members' Register of Interests
Click to view the Members Register of Interests document
Trustees' Register of Interests
Click to view the Trustees Register of Interests and 2020-2021 Meeting Attendance document
Meet our Members and Trustees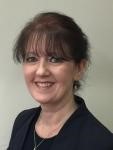 Sue Brooks, Chief Executive Officer & Trustee, Ignis Academy Trust
Sue is passionate about providing firm foundations for all children, both locally and nationally, through the provision of excellent teaching and learning, along with the development of a love of learning at all stages of an individual's education and beyond.
Sue is CEO and a Trustee of Ignis Academy Trust, a MAT of three schools, Executive Head Teacher of the Bedonwell Federation, National Leader of Education, Co-Chair on the Bexley Strategic Education Partnership Board, and Ofsted Inspector. She is currently working towards achieving an Executive Masters in Business Administration (EMBA).
Sue has a wide range of experience of effective strategic school improvement, leading her team to achieve two consecutive 'Outstanding' Ofsted judgements and the school to gain Teaching School Status (2010 – 2021) and National Support School status (current), as a Head Teacher.
More recently, Sue has proven experience of strategically leading her teams within Ignis to raise standards significantly across two trust schools, which demonstrated requires improvement and inadequate standards of education on conversion. Both schools achieved 'Good' Ofsted judgements within two years. Sue also acted as Interim CEO, supporting another small trust through transition of leadership (academic year 2019 – 2020).
Rachel Green, Trustee, Ignis Academy Trust
Having started her career within socially deprived areas of inner London, Rachel has now been involved in primary education for over twenty-four years, worked across 5 local authorities and been engaged in senior leadership development, headteacher coaching and school to school improvement since 2012.
Her experience has ranged from driving rapid school improvement, as headteacher and interim executive headteacher, to Director of Primary overseeing the work of a Trust and its growth to seven primary schools. Currently Rachel works as the CEO and executive headteacher of a small primary MAT. She is undertaking her National Professional Qualification for Executive Leaders and has recently completed a nationally accredited Governance Leadership Programme.
Rachel's experiences to date have shaped and fuelled her passion for and dedication to, securing the very best education life chances and choices for the children, staff and communities that she serves. As Trustee, Rachel's aim is to apply her educational knowledge and experience to support and develop further the work of the wider Trust Board in order to improve the educational outcomes and life chances of all pupils attending Ignis Academies.
Toks Oyegunle, Trustee, Ignis Academy Trust
Toks K. Oyegunle is the Director, Privacy and Cybersecurity at SaP Lyceum, a Consultancy and Training company that specialises in the provision of privacy, data protection and cybersecurity solutions.
As an award-winning Technology Executive / Entrepreneur, he has amassed over 27 years' experience across Privacy, Data Protection, Cybersecurity, Financial Technology, Consultancy and Technology Entrepreneurship.
He started his career in the City of London where he worked with investment banks such as JP Morgan, Credit Suisse, Nomura and Schroeders. After this he progressed into technology entrepreneurship with ventures in recruitment, electronic banking software, electronic payment solutions and consultancy.
Today, Toks is a Thought Leader in the Privacy, Data Protection and Cybersecurity industry where he regularly trains, coaches, and mentors professionals.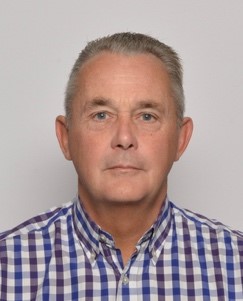 Geoff Spencer – Trustee and Chair of Finance, Audit & Risk Committee
Geoff is a retired International Banker with particular expertise in Risk Management and Organisational Transformation. He holds an MBA from University of Rochester, New York.
Since retirement Geoff has been engaged in developing and delivering training courses for staff, mentoring Senior Managers and assisting in the redesign and delivery of new policies, procedures and systems for a number of Institutions globally.
Geoff has always believed it is essential for the positive development of society that we provide our children with every opportunity to develop their talents, knowledge and experience to the best of their abilities in a safe and nurturing environment from an early age. He has applied these principles in raising his own children and grandchildren and joined the Ignis Board to support this shared vision.
One of Geoff's daughters is an early years primary school teacher which gives him a useful insight into the unique pressures and rewards of teaching from a practical perspective.